---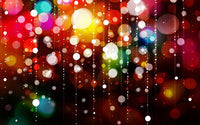 Holiday Exhibition -Pay Via Credit Card
When is it?
Our Annual Holiday Exhibition will take place on Sunday, December 17th at 5:30 pm. The show will run until approximately 7:30pm. Skaters will be expected to arrive at least 30 min prior to show time. Showtime will be no earlier than 5:45pm but will be determined once the final count of performances is known. The show is FREE and open to the public so please invite your family and friends to join us. 
Who can perform?
All skaters involved with Troy Skating Club have the opportunity to participate in this event. 
Learn to Skate Groups: Skaters in Snowplow Sam, Basic Skills, Adult Skills, Freeskate and Hockey Skills may participate in small group numbers. Group numbers will be determined by the total number of skaters and skill level.
Duos & Trios: Any skaters Basic 6 and up may sign up to be part of a Duo or Trio. Basic 3-5 may also participate in a Duo or Trio with permission from their coach(es) & the Skating Director. 
Solos: Any skaters PreFreeskate and above have the opportunity to have a solo.
Due to limited ice availability we are not able to offer a TSC Club group number. A finale to acknowledge our club skaters is being planned in its place with details to be communicated after registration has closed.
What about music?
Solo, Duo & Trio skaters may choose their own music. Music selections should not exceed the following; Basic skills - 1:00, Pre-Free to Freeskate 6 - 1:30, Pre-Preliminary and above - 2:00. Music selections are available on a first come first serve basis. Music must be submitted for approval by the Skating Director. No skater will be skating to the same piece of music. It is the skater's responsibility to coordinate their music and choreography with a private lessons coach. A coach may also be able to assist you with your music edits. Music selections must be submitted to the Skating Director (skatingdirectortroyskatingclub@gmail.com) for approval no later than November 12th & final cut music files no later than November 20th.
When do they practice? 
Soloists, Duos, and Trios are to work on their exhibition performances on their own time. Skaters and their coaches will choreograph and rehearse these during their practice times. If you have a skater who wants to do a solo, duo or trio and doesn't have a coach to assist we can help arrange one for you. Should time allow there will be a warm up before the performance for solos, duos, and trios. 
Learn to Skate group rehearsals will be:
Saturday November 25th; 10:15am - 12:15pm
Saturday December 9th; 10:15am - 12:15pm
There will be more details on exactly what time your skater will rehearse once sign-ups are closed.
Costumes: Skaters performing in solos, duos, and trios must provide their own costumes. These can range from a regular skating dress, to something more elaborate. Costumes must be age and occasion appropriate. Props are allowed. Group performance costumes will be determined by the skating director and will be the responsibility of the skater. We will make every effort to keep these costumes simple, low cost and utilizing things skaters may already own.
  Please fill out linked form and return to the skating director by::